We're in the business of creating event designs and environments worth talking about. So let's talk.
The Scenic Elementz team has more than 40 years of combined experience in the live events industry. That longevity has provided us the opportunity to work with some pretty amazing, and recognizable, clients. Whether it's a corporate event with company logos on pillows, trade show signage, and branded decor or a social affair that needs beautiful furniture and floral designs, we've done it before and are ready to do it again for you.
Check out how we can bring branded decor items, creative stage sets, branded backdrops, and rental furniture together to create the perfect atmosphere for your next event.
From carpets and furniture to bars, banners, pillows, and even water walls, we've put a logo on all of it. Check out a sample of the event decor we've branded for our corporate clients including Food Network, Women's Wear Daily, Moët & Chandon, Veuve Clicquot and more!
The stage is the focal point of your event. Make sure it captures your guests attention and keeps the focus on your programming with a personalized stage set. Our team can handle everything from design to fabrication and installation.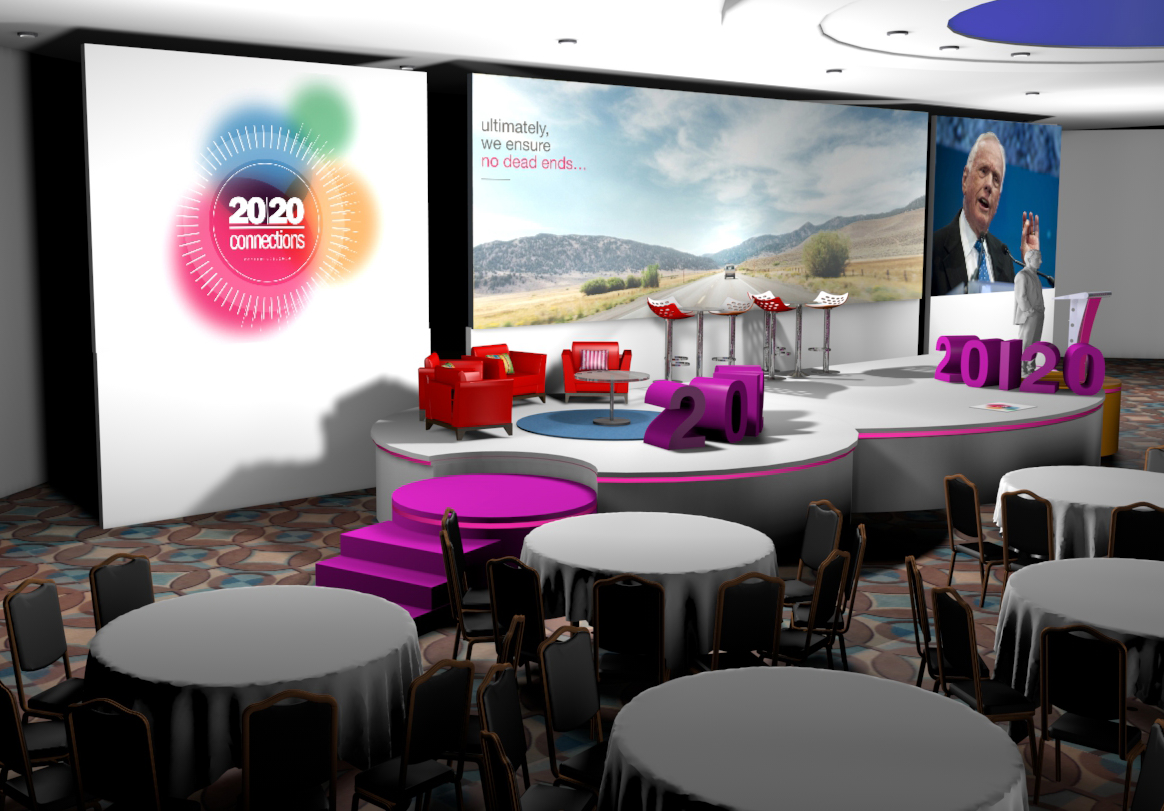 Draping and fabric structures are a popular and beautiful way to decorate a venue and create a focal point as guests arrive. We house more than 20 styles of shantung silk, chiffon, organza and voile that can be used for framing doors and entryways, covering unattractive walls, separating a single event space into multiple areas or decorating the ceiling. Our fabric mega tubes, sails, and free standing structures can be customized to the venue and event's specific needs.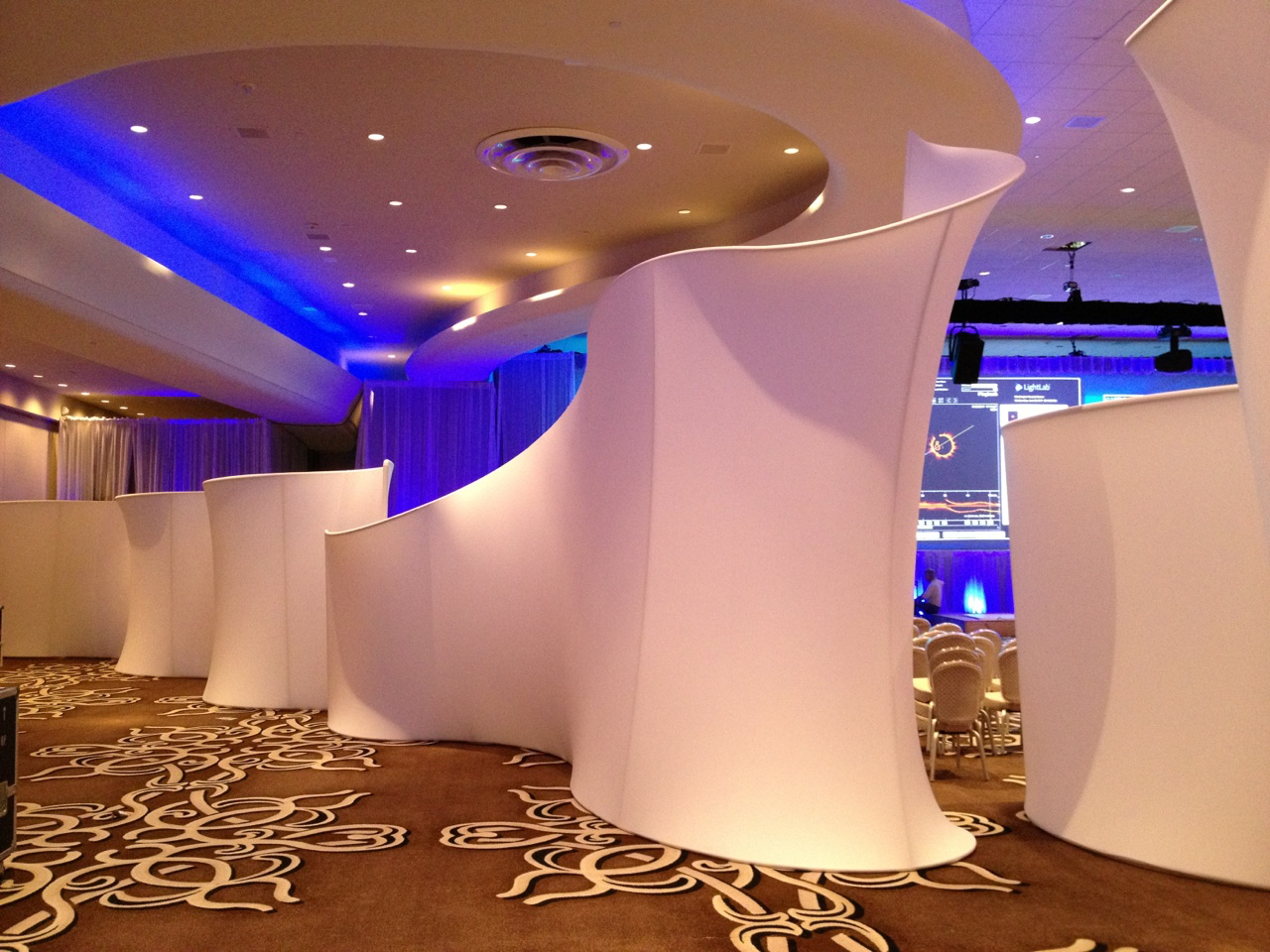 When you invest in a sponsorship, you want your brand to be represented as best as possible. We'll work with you to design a space that accurately represents your organization, entices attendees to come visit with your staff and experience your products. Check out some of the activations we've created for brands like The New York Times, Target, and Key West Aloe.
No matter what event you're hosting, it's important to keep your guests comfortable. That could mean providing a hightop table to place a drink or creating sofa and lounge groupings for resting and conversation. We have a diverse collection of modern, traditional, and eclectic event rentals for every purpose.